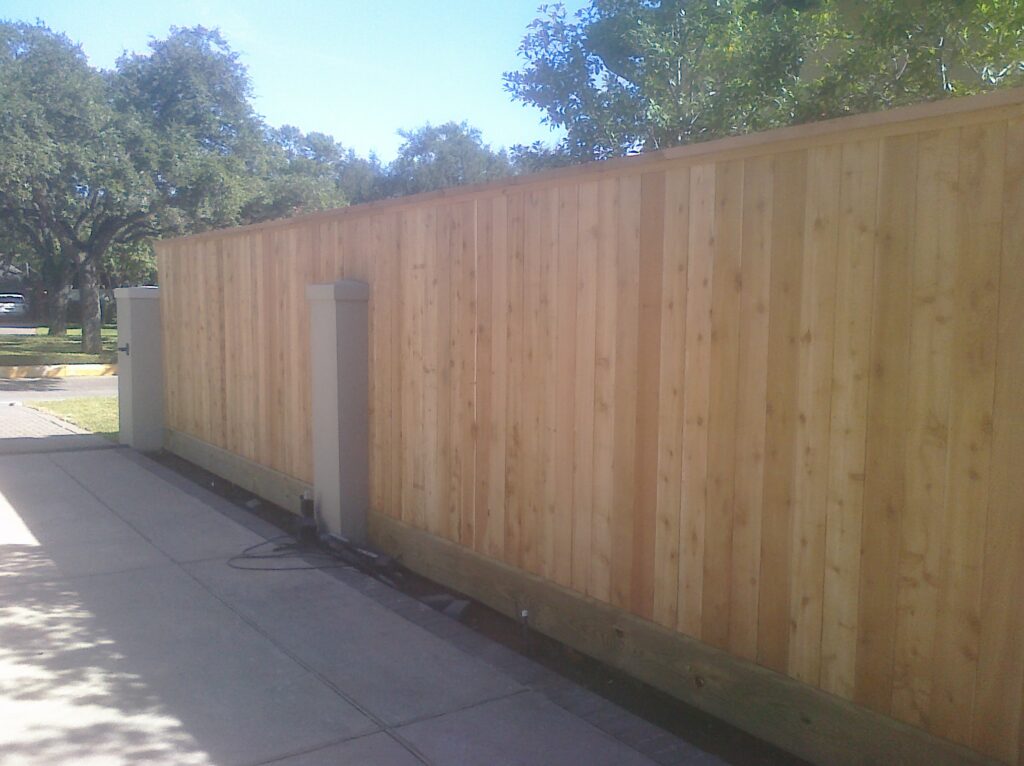 More about Cedar Privacy fences...
Here are the common questions about a fence in Houston:
-The vertical boards are called "pickets", the horizontal boards are "rails" and the board along the ground at the bottom is a "baseboard" or "rotboard"
-Cedar is never treated, it is naturally rot resistant. Pine is the wood that needs to be treated because it is soft and will rot fast if it is not treated. Chemically treated pine boards are recommeded for the posts and rails of a fence but the pickets should be cedar
-The average lifespan of a cedar privacy fence in the Houston area is 12 to 18 years. Humidity, sprinklers, landscaping, vines and mold will speed up the decay process
driveway gates: Access Control
Beautify your property, protect your family, get automated. We consult with you to determine the best design and application for your gate. Automatic operators? Magnetic locks? Vehicle detection devices? Safety features to prevent injuries? We know all about them. Plus, we are familiar with most HOA's in the Sugar Land area regarding fences and gates and know what type of gates you can get approved!
Automated gates can be a great addition to your property, but they can also be dangerous to pets, children and strangers who would love to blame you for their injuries...BUT all that can be alleviated by knowing the laws and recommendations for having a large piece of moving steel in your driveway. The American Fence Association provides training and certification in gate systems design which includes all of the ASTM Standards. We went there and learned that and will build it right!
Next Steps...
If you have made it this far down onto the page you must really be interested in learning about fences...it's time to give us a call.