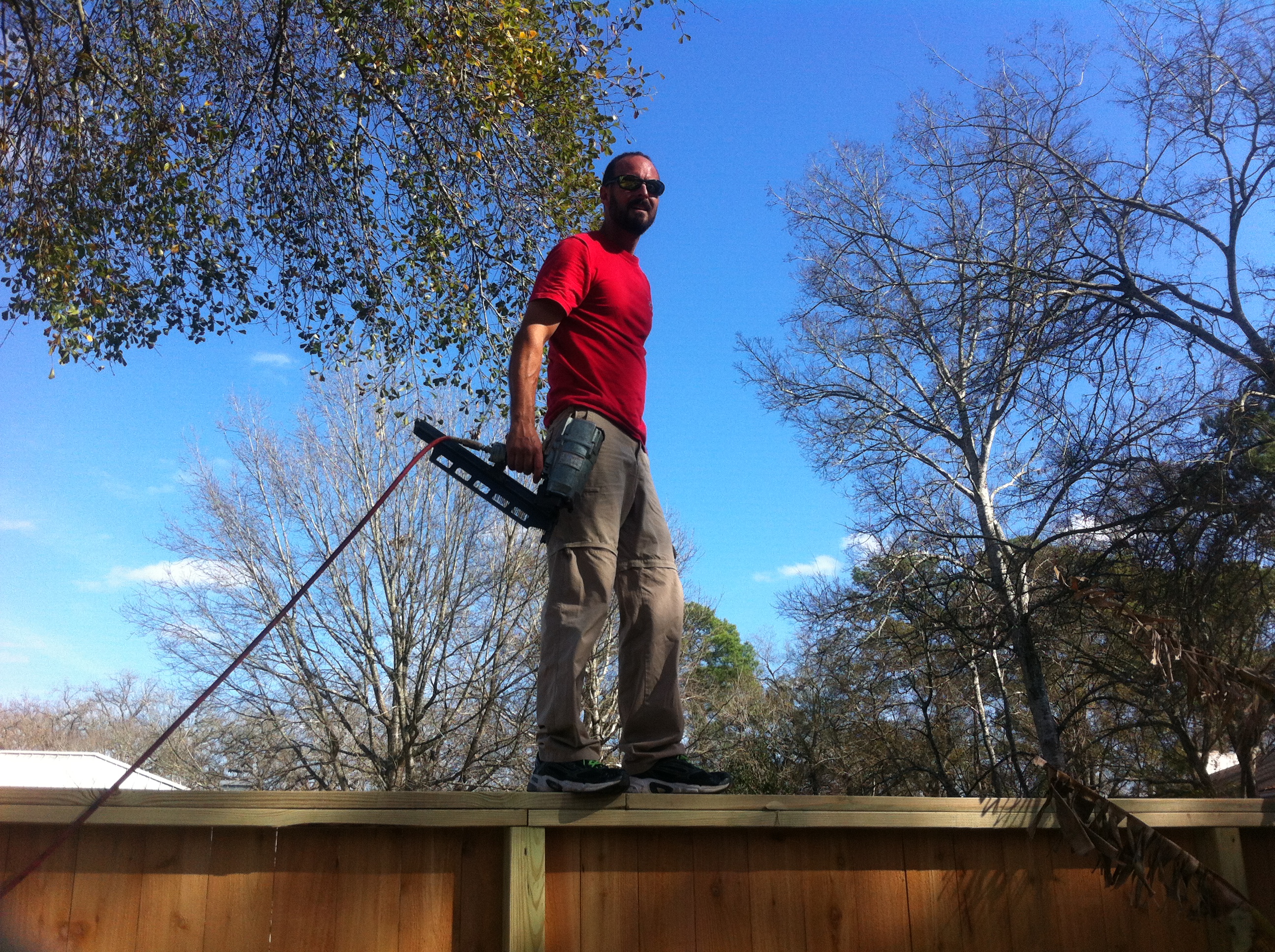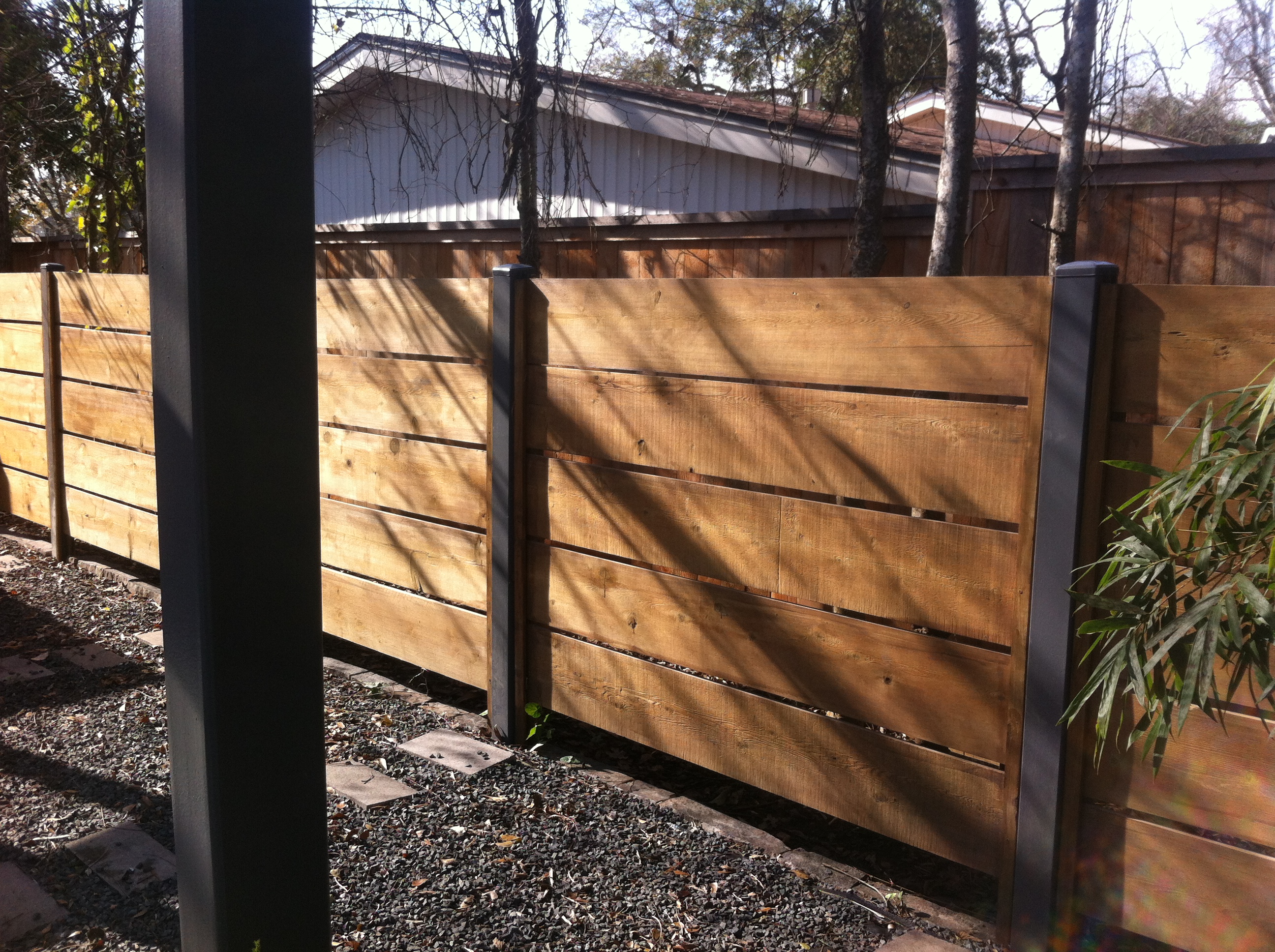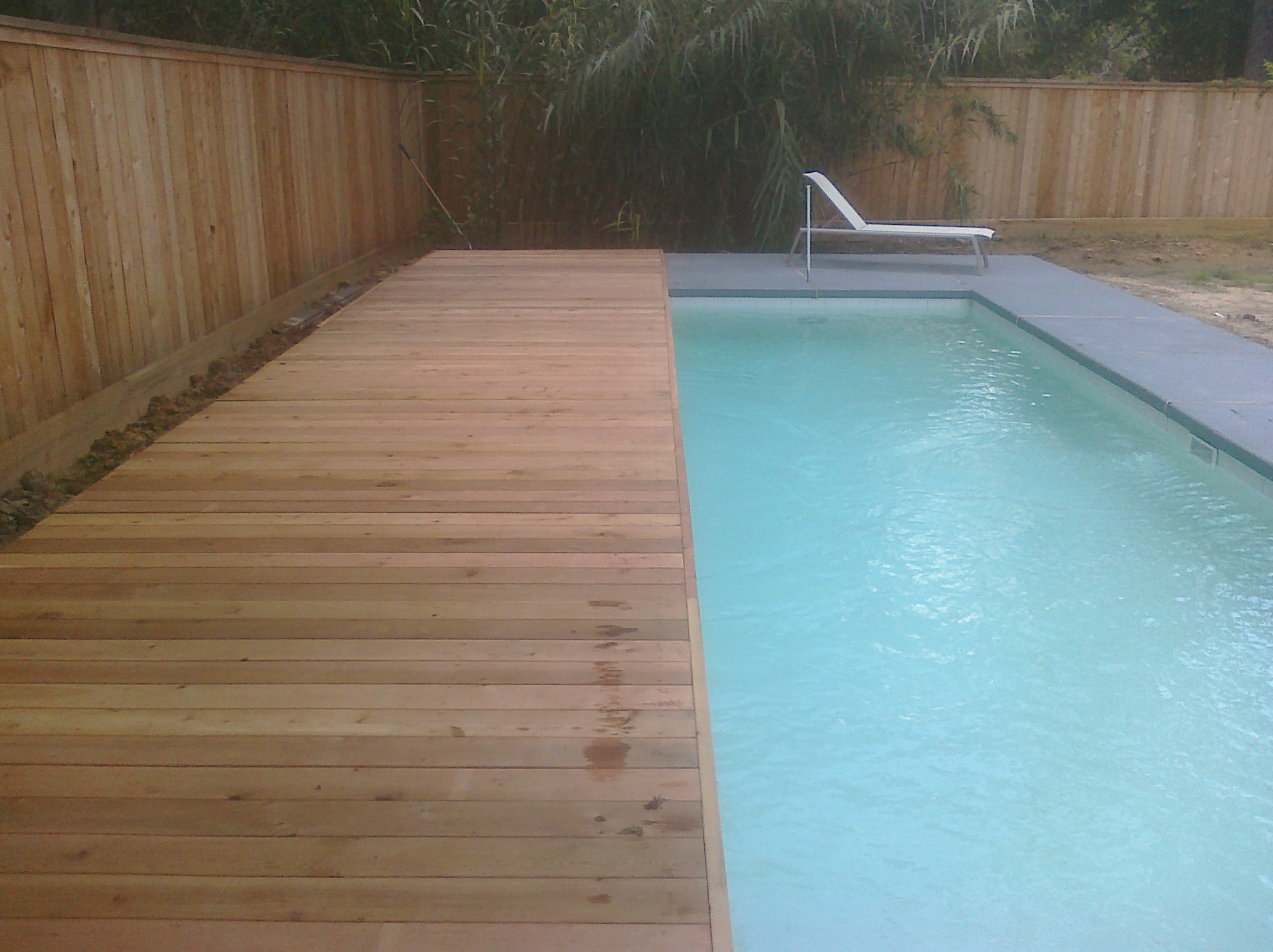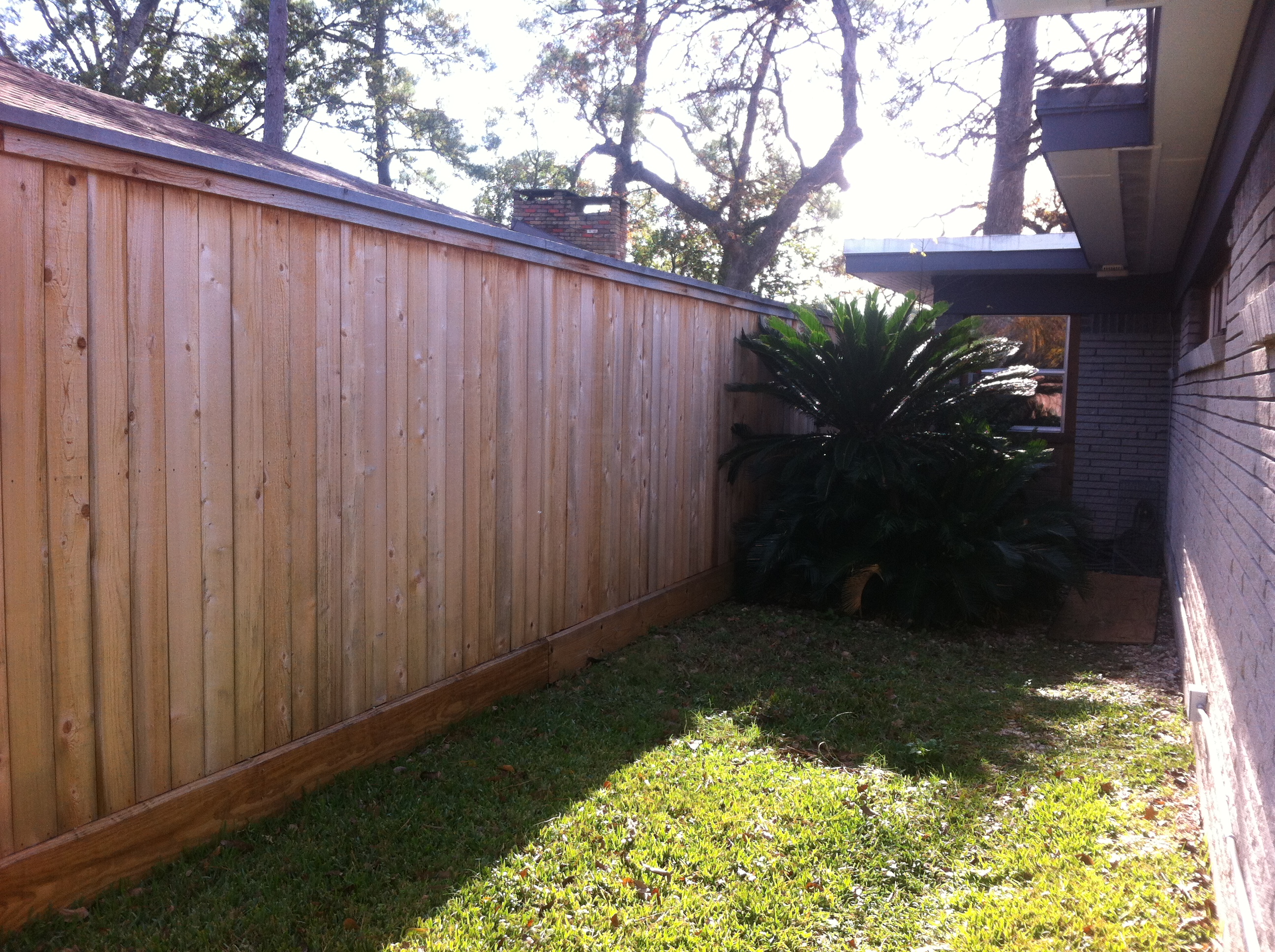 cedar fence/ cedar deck
Inner Loop Houston
After a bit of vine and branch clearing we installed this 7' tall cedar privacy fence, custom patio fence,  and cedar pool deck.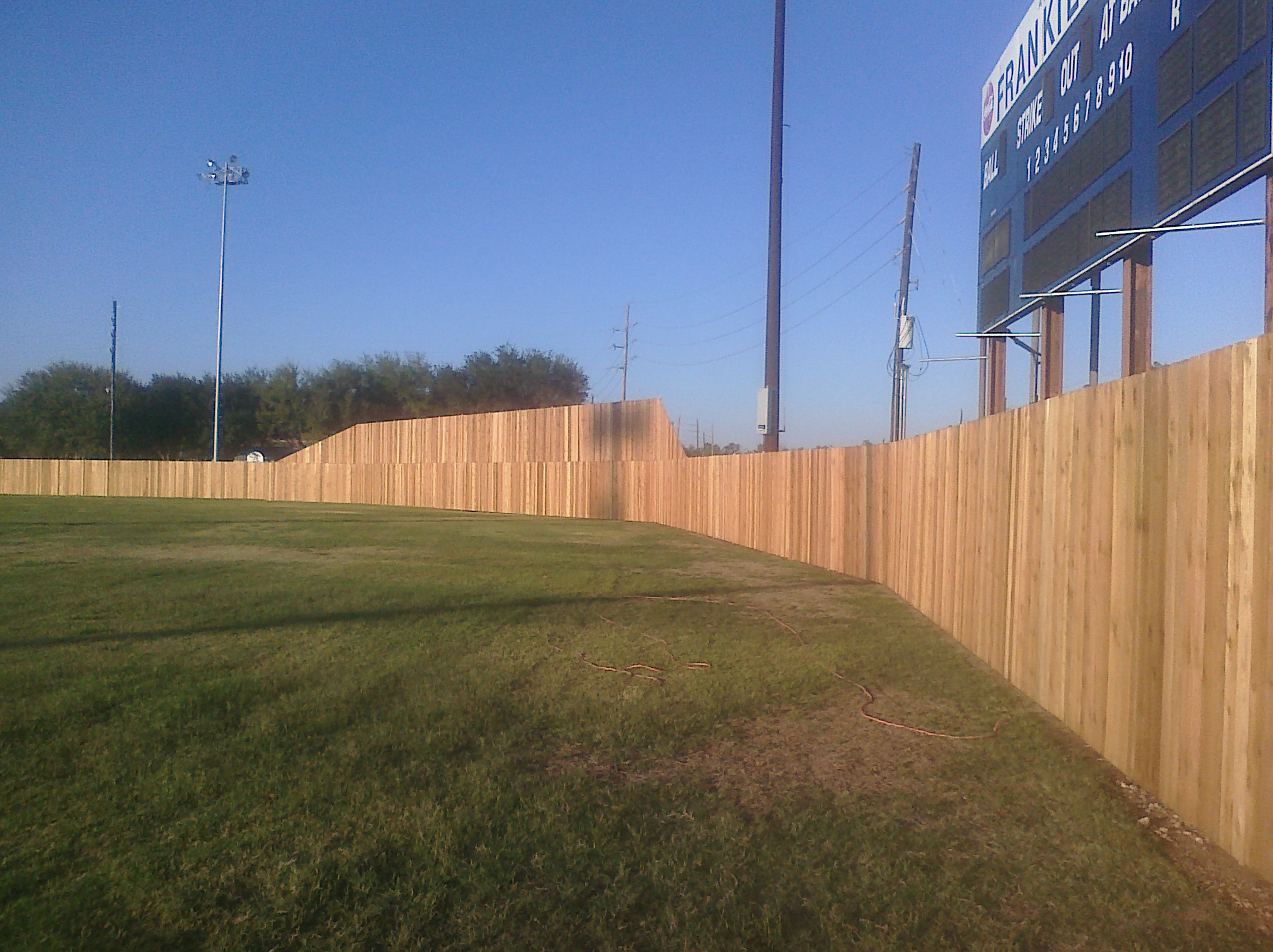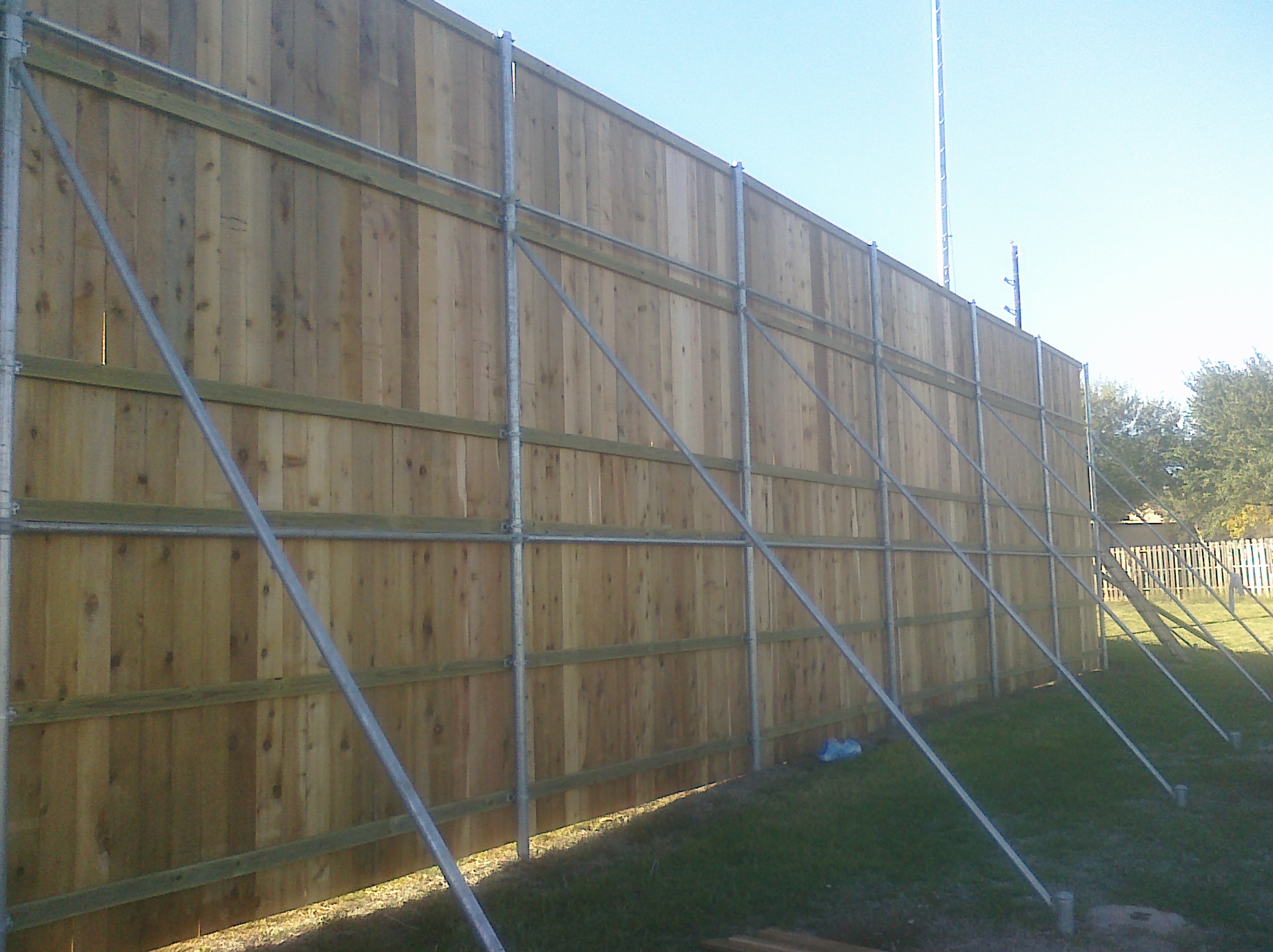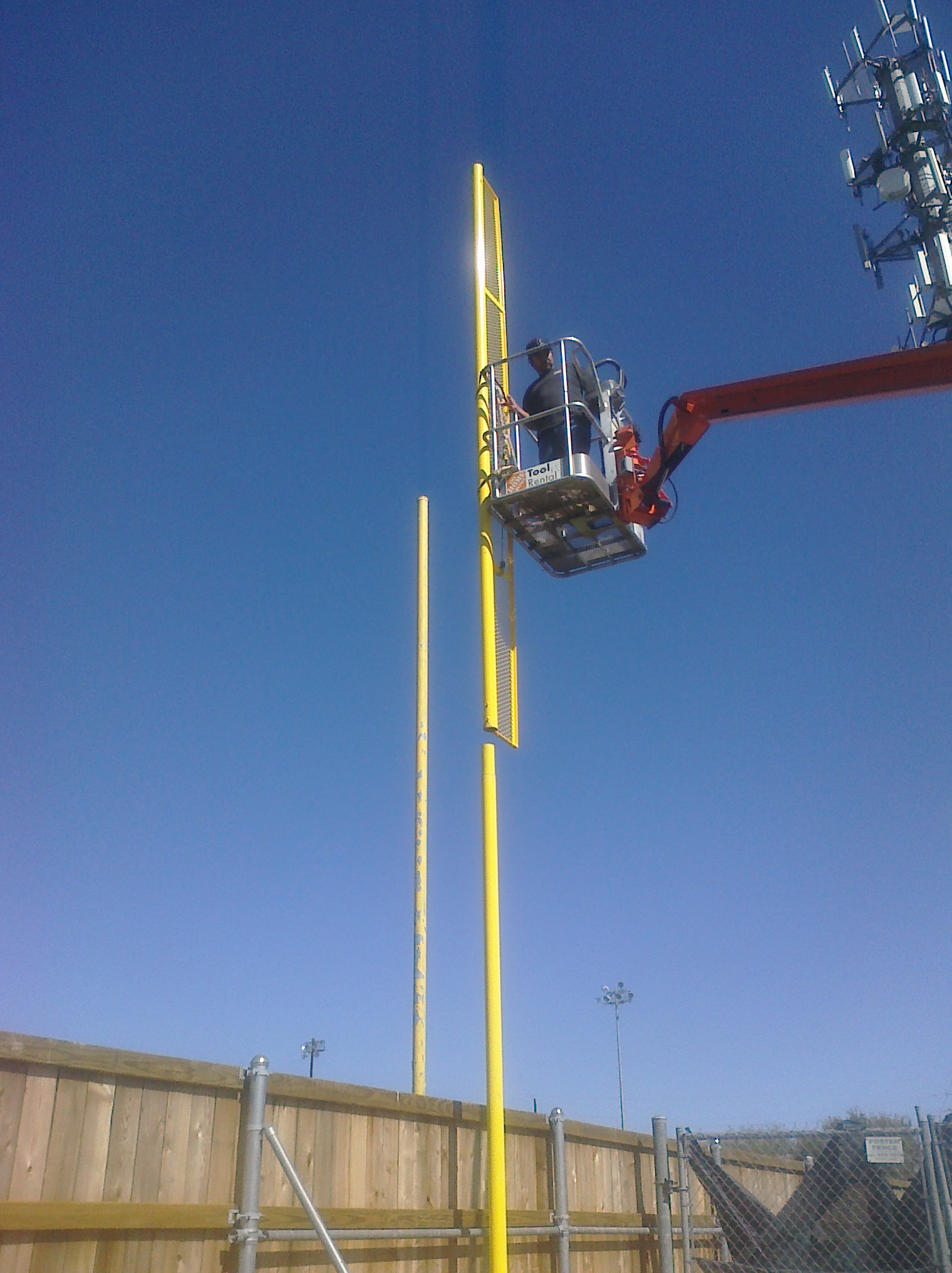 Baseball Field Fence
Clements High
When your high school alma mater calls and asks for a fence it's a no-brainer. We tore down the old chain link and built this monster cedar wall in the outfield, complete with steel poles, angle braces, gigantic foul ball poles and a brick dugout wall.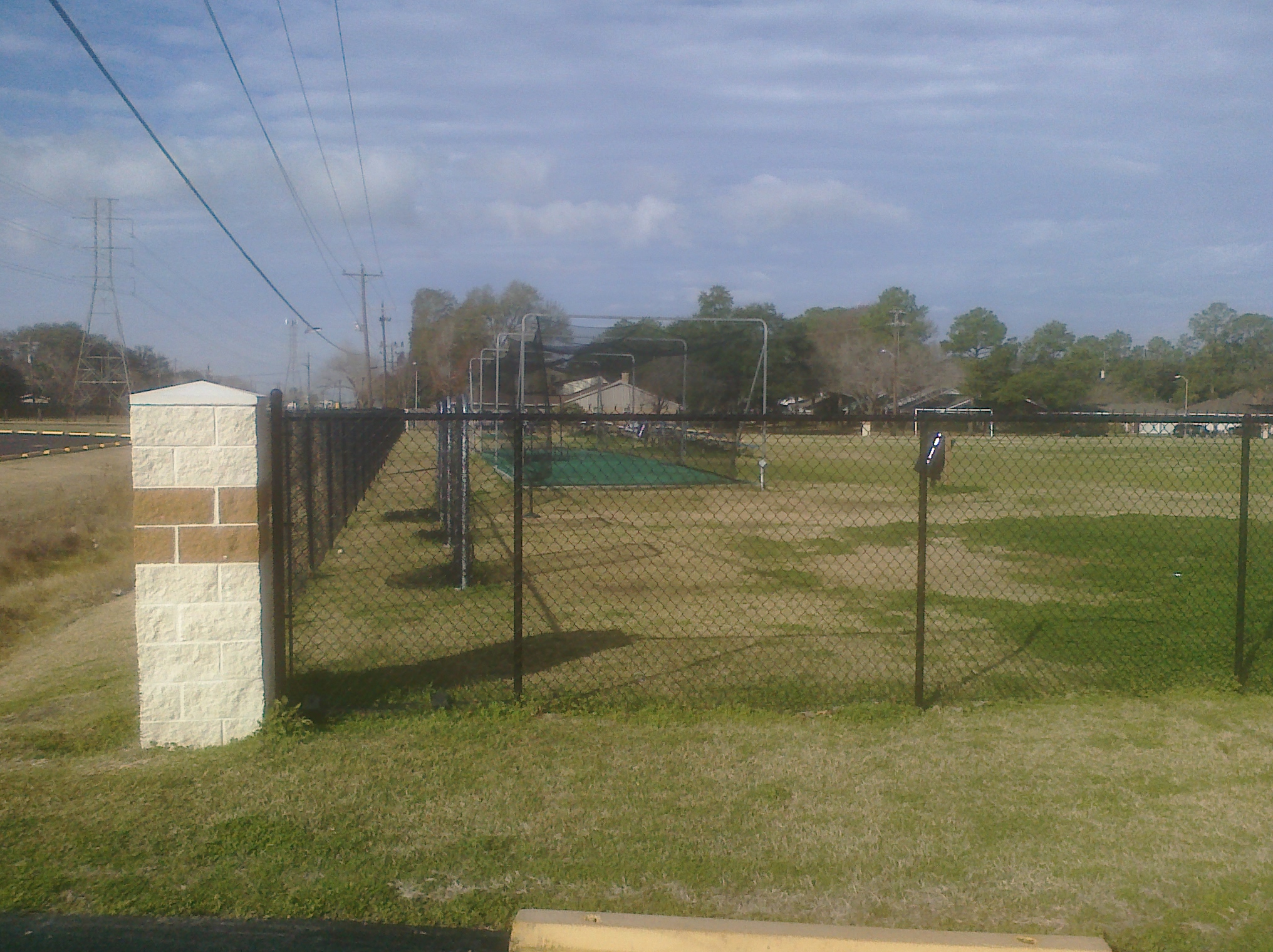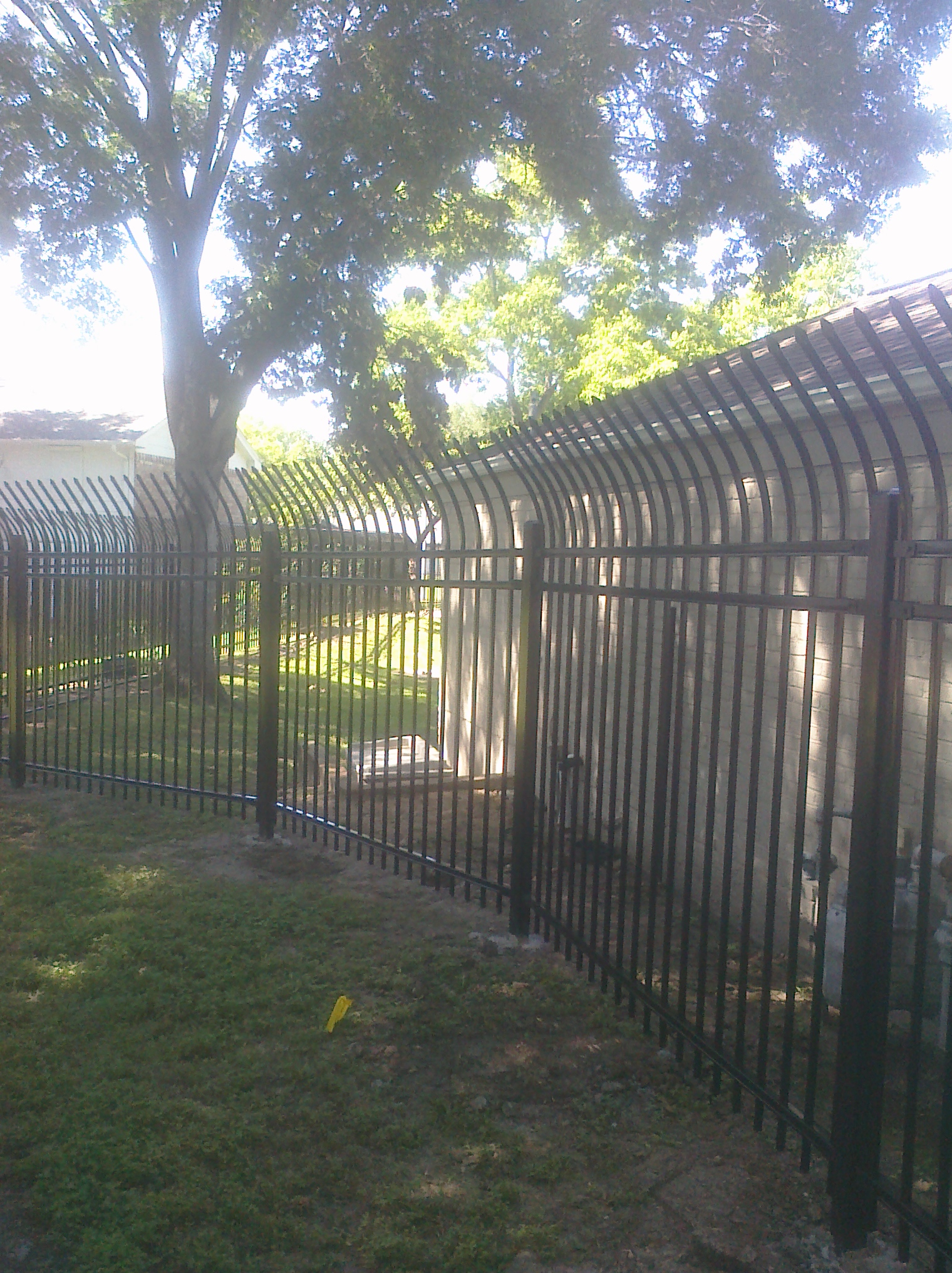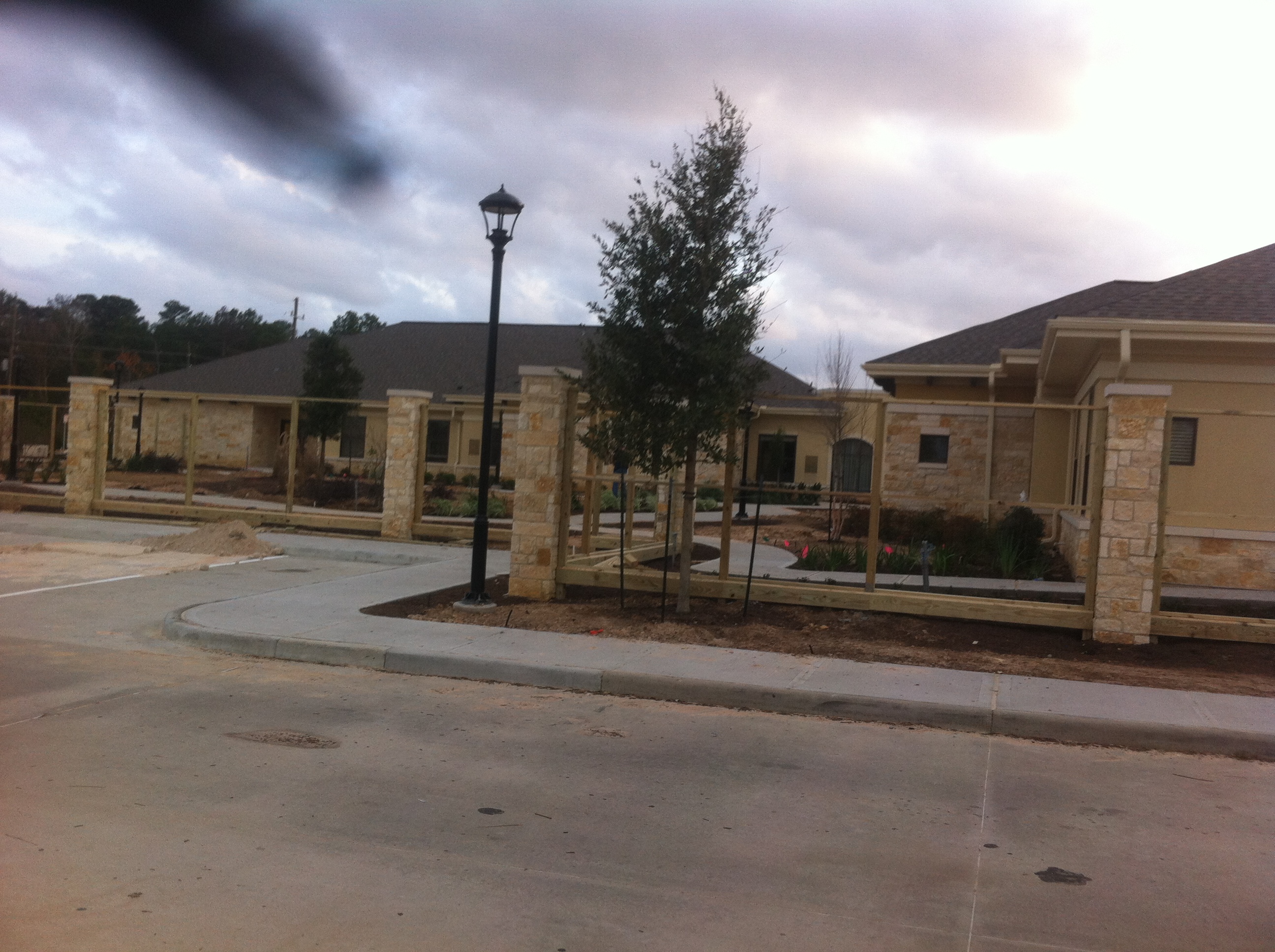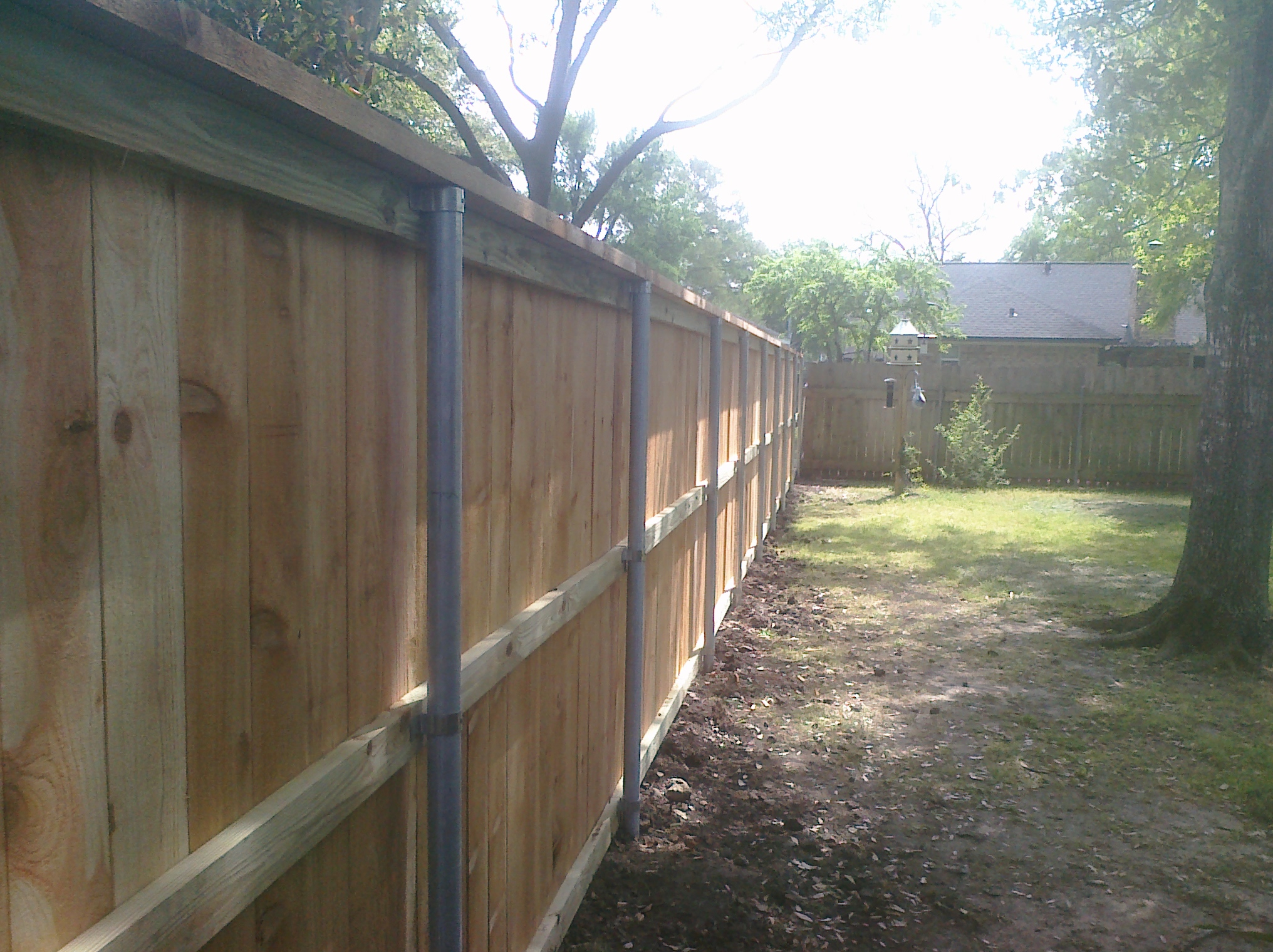 Quality Commercial Fencing
Houston fences
From stone columns and chain link fencing at Westbury Christian School to a retirement community in Spring, TX, we get around.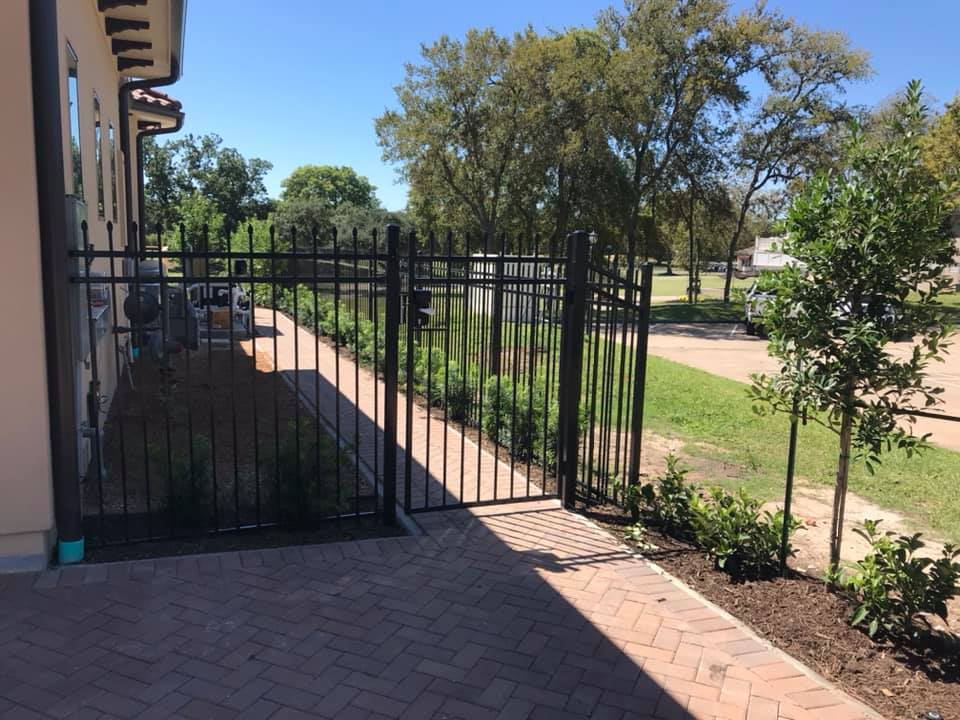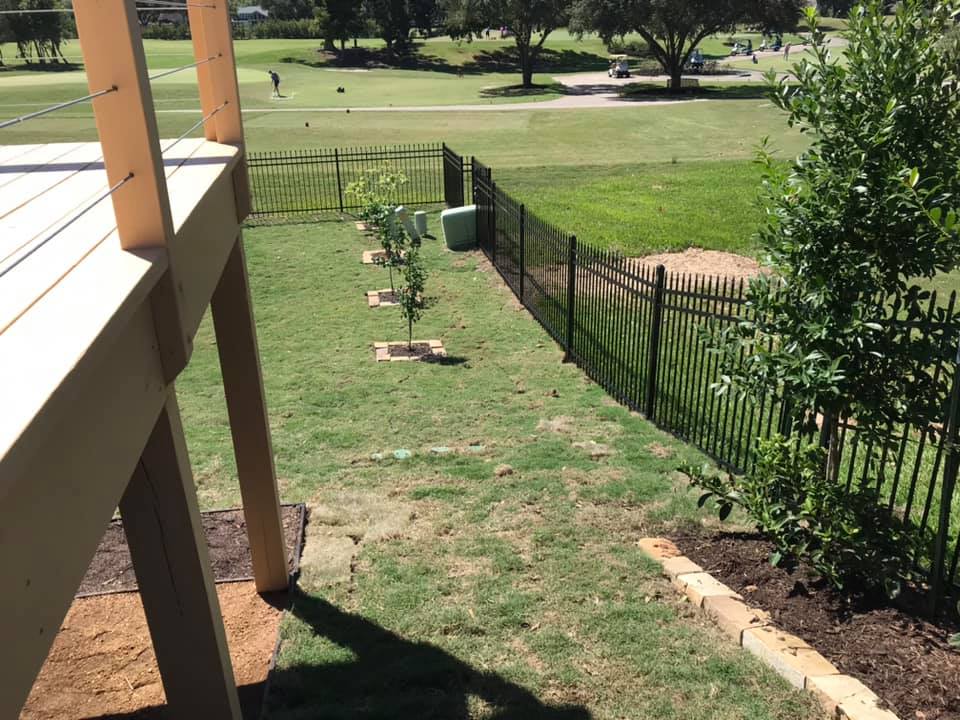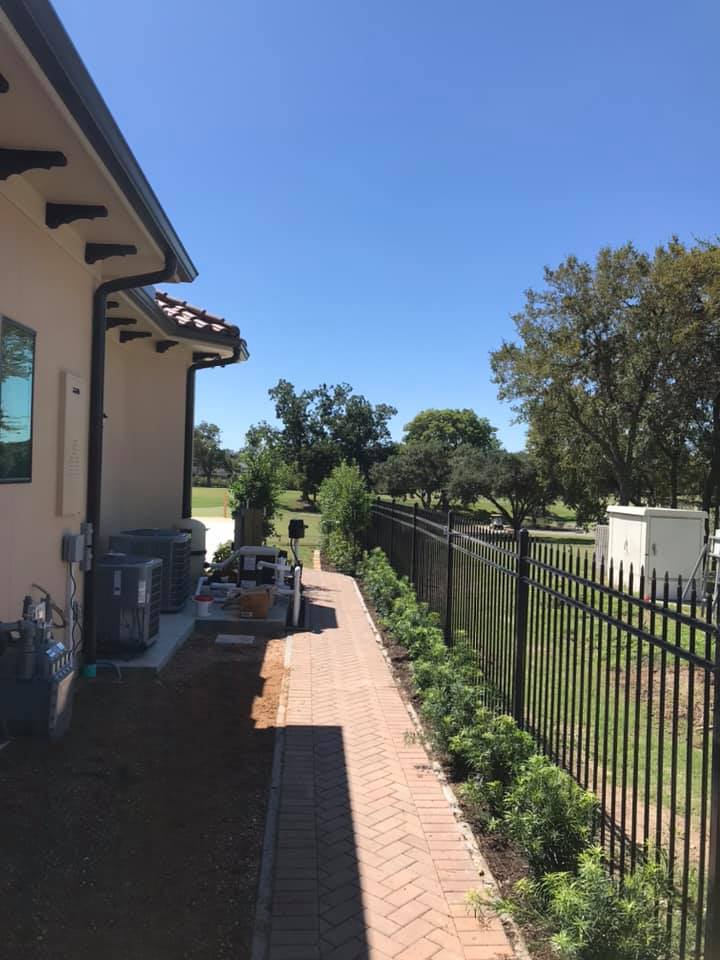 Ameristar Steel fence
Sugar Creek
New install of 5' and 6' tall 3 rail Classic style Ameristar fence on new home build. Custom gates with keypad entry locks.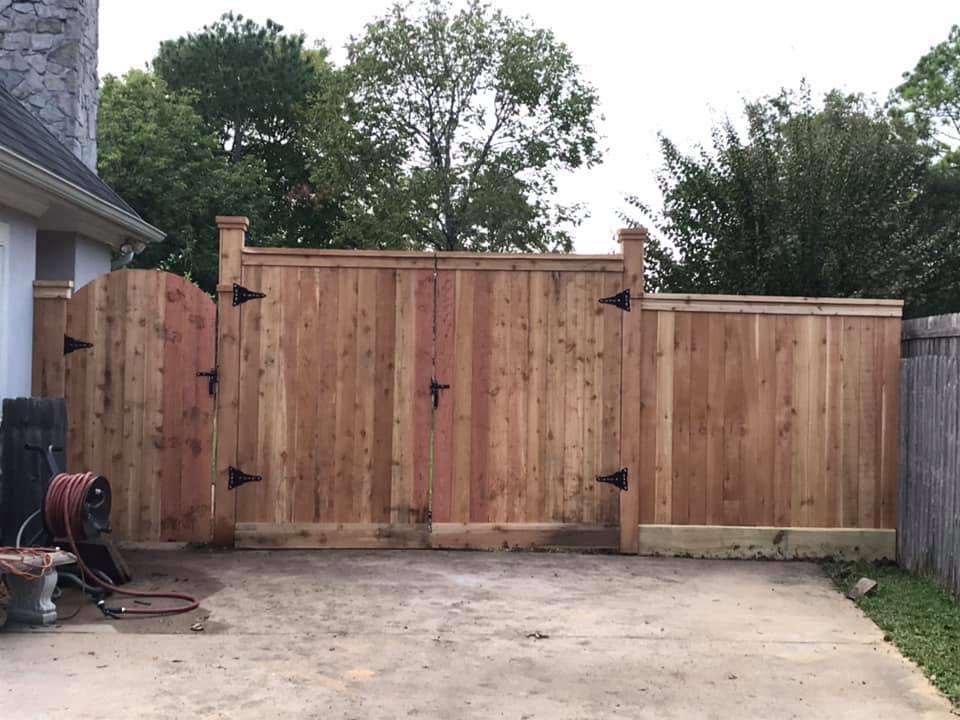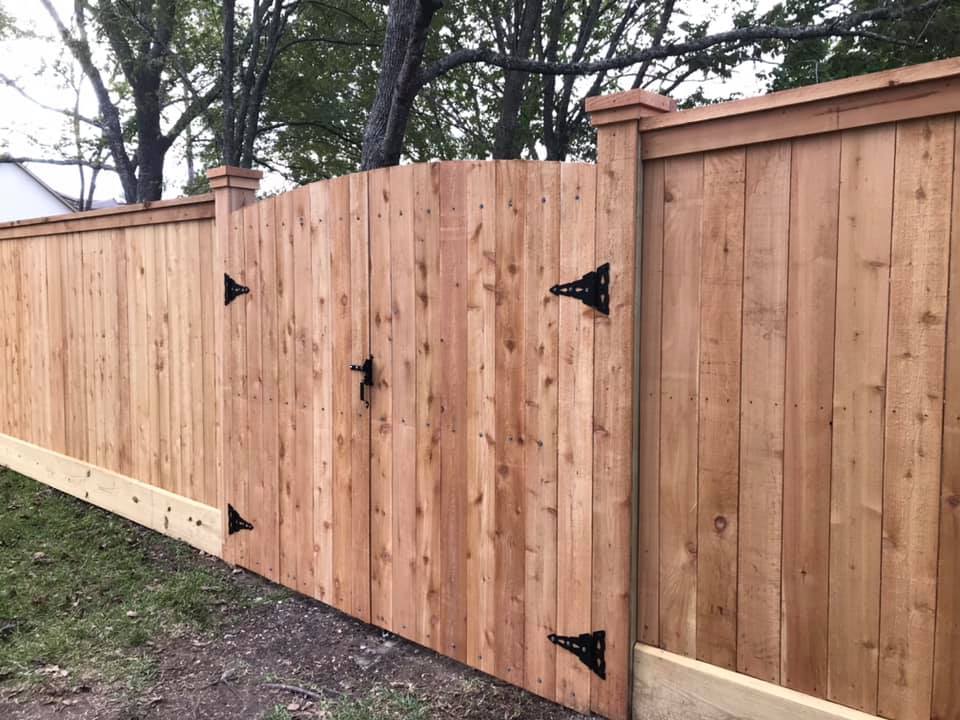 Custom cedar gates
Friendswood, TX
New install of 7' and 8' tall cedar fence with custom double gates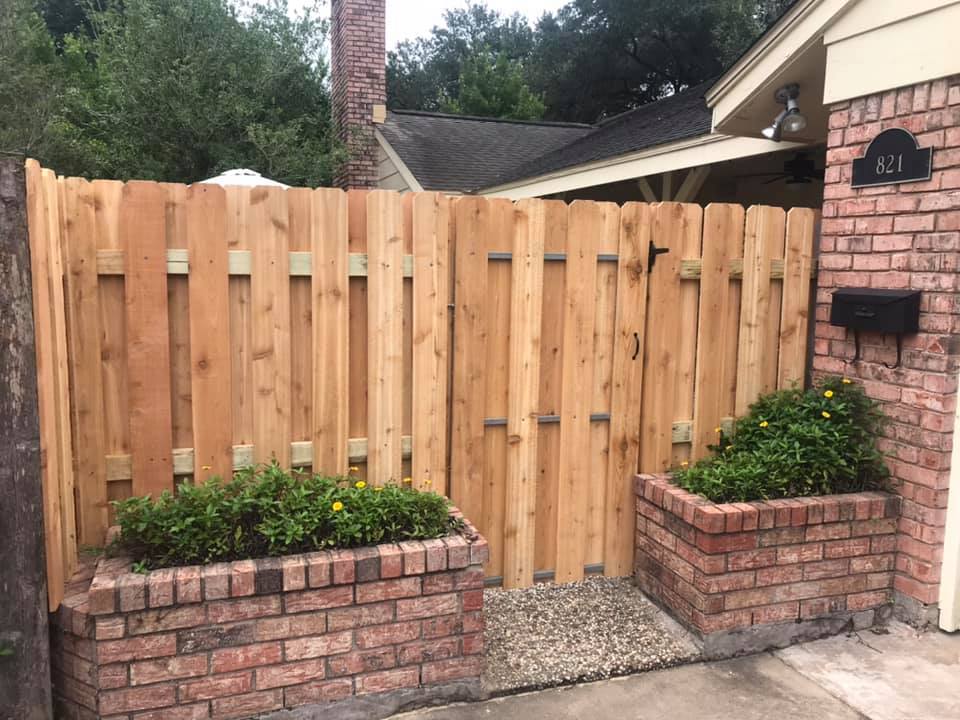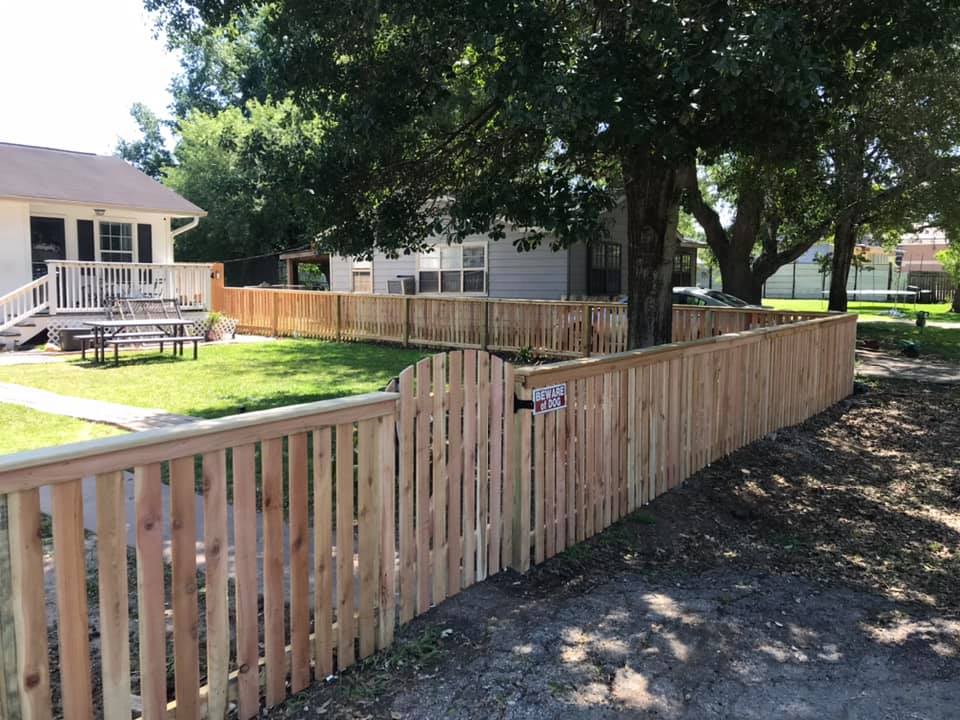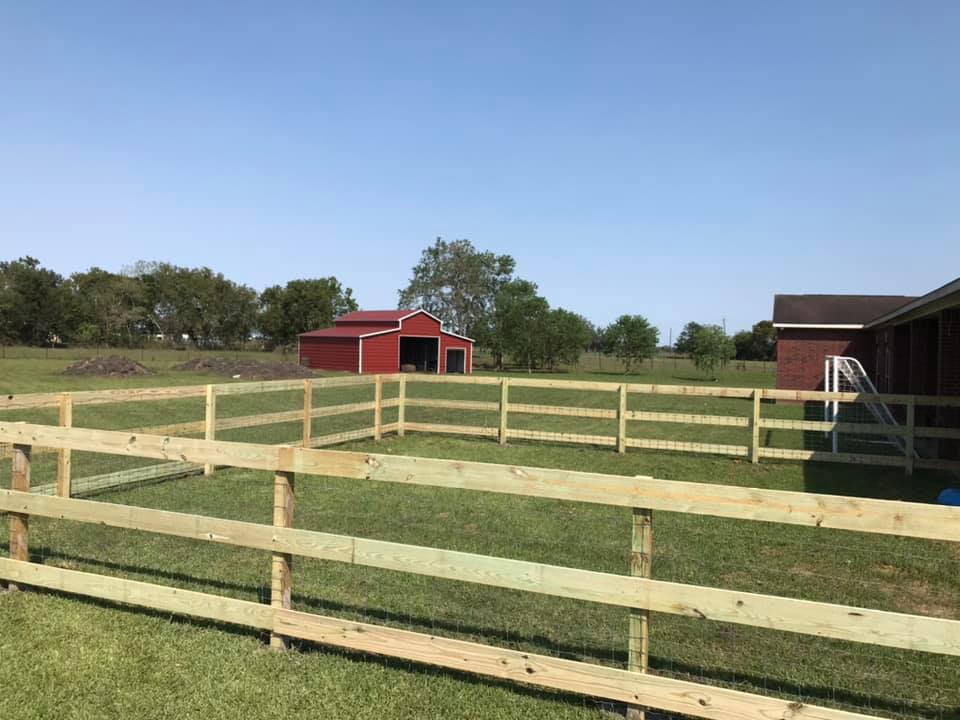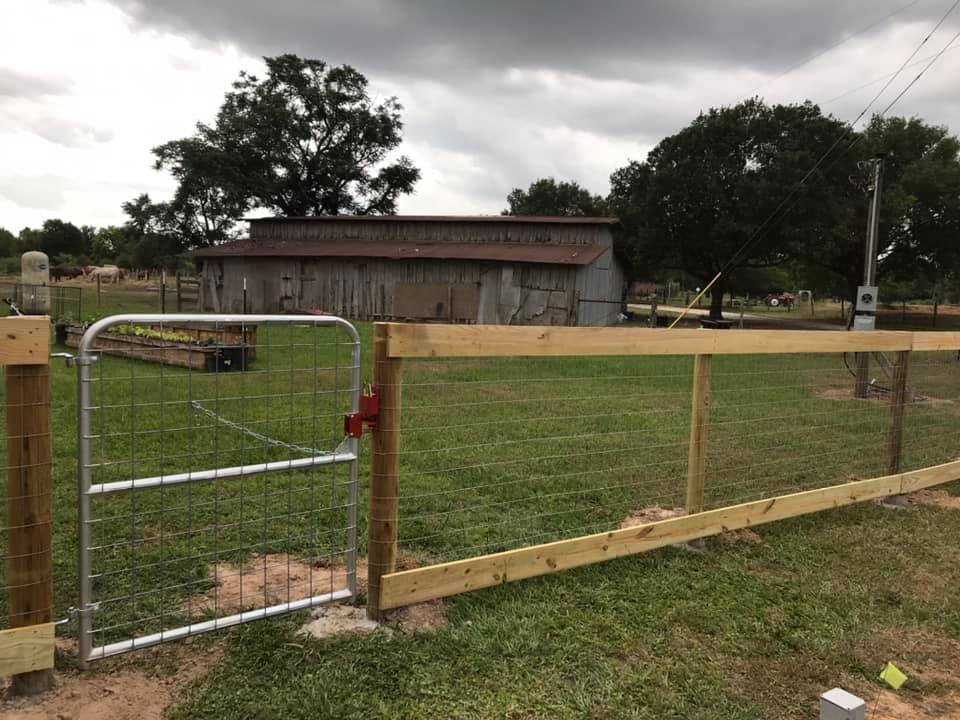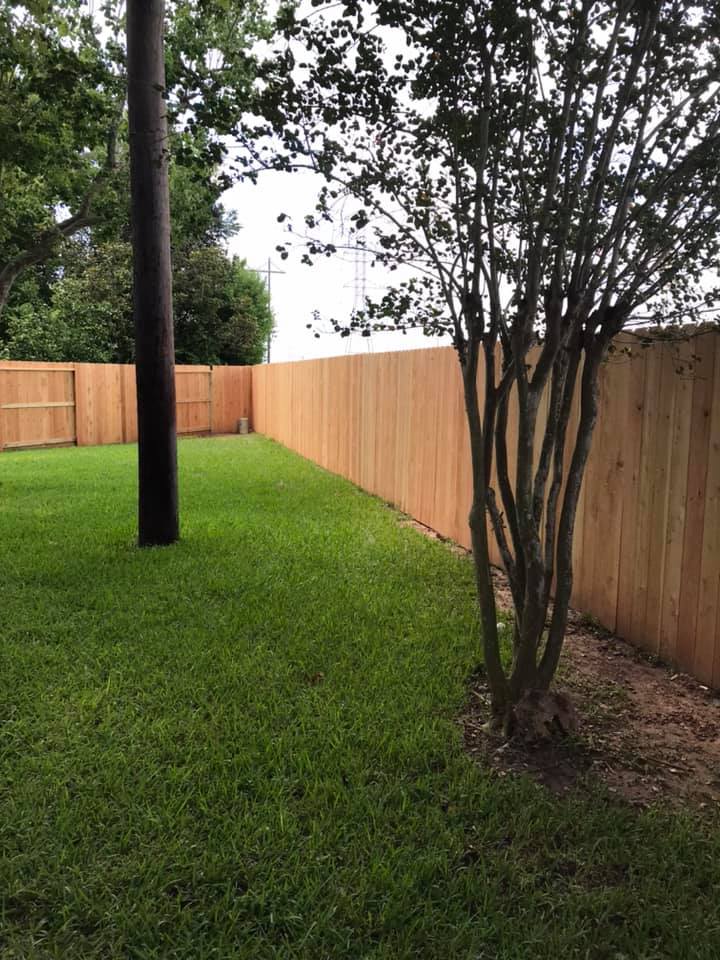 All types of
Wood and wire fences
Shadowbox fences, spaced picket fences, ranch rail with wire, custom farm wire with rails... we do all styles of fences at Republic Fence